I believe that by now everyone knows that YouTube now supports HD 720p and full-HD 1080p. We can enjoy a great viewing experience with YouTube as videos look bigger and better. Well, if you are interested in downloading such videos then you do so using a freeware known as YouTube HD Transfer.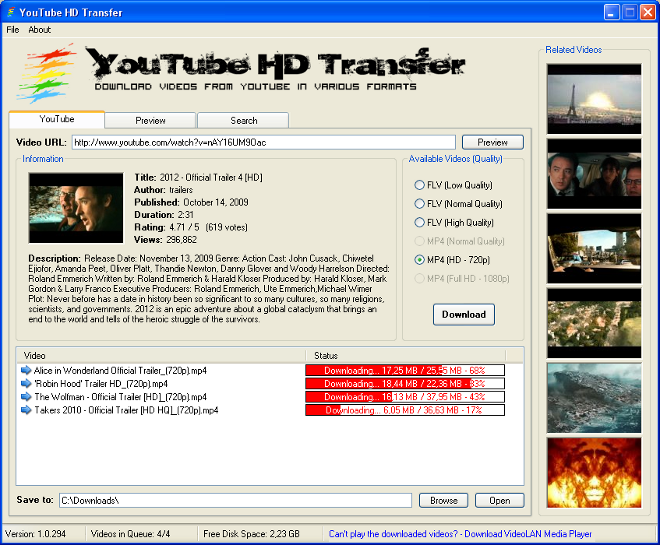 YouTube HD Transfer is software that allows you to download YouTube videos on your computer with ease. You can not only download YouTube videos in HD but also in other qualities and formats. Downloading videos with this software is pretty easy. All you need to do is simply paste the YouTube video URL from your browser into YouTube HD Transfer and select the video quality you want to download and click on the Download button. The software also includes a search function that helps you to search any video you would like to download. In addition to this you can also preview the video before actually downloading the video.

Download YouTube HD Transfer



If you enjoyed this post, make sure you subscribe to my RSS feed!