I guess there will be no user who isn't aware off You tube and every one of us one time or other we will be in a need to watch some or other video in you tube isn't it??
Watching a single you tube video in a window is a simple thing but watching multiple videos on a single window is impossible in traditional way …but its now possible to watch multiple videos with a simple web application
youcube.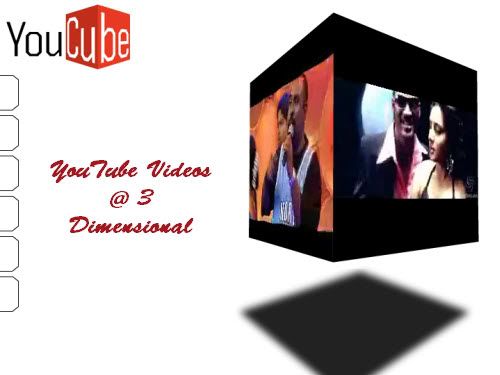 You cube allows you to watch multiple videos in 3d cube format (like ubuntus Compiz Fusion)
You can watch at max of 6 videos in this video cube.
To try this open the web site YouCube and add your Youtube Video URLS in the buttons provided at the left side and watch the videos.
Visit : www.universaloscillation.com/youcube/
Note : Watching multiple videos at a time will take buffering.